Model 70 WINNER
The 2015 winner of the Model 70 rifle is Ronald Pierce, Douglas. This is Ronald Pierce receiving this years rifle from Mark. The really amazing thing is the newspaper Mark is holding. It is a copy of the Northwest Shooting News, 1996 showing Pat McCoy giving that years M1 rifle to Ronald Pierce! Amazing! This may also appear in the Douglas newspaper. Congratulations Ronald!!!!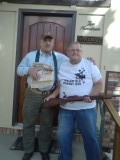 Read the new Vice Presidents column here (7/2014)!!!!!!
WSSA President Mark Spungins New Novel is now available!!
Our Mission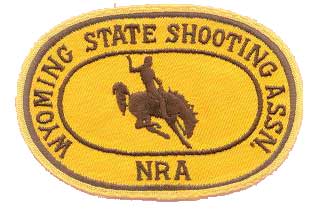 The purpose of the Wyoming State Shooting Association is to protect and defend the United States Constitution and the unalienable right of the American citizens to own, possess and use firearms for legitimate purposes; to promote public safety, law and order, and the national defense; to educate and train citizens of good repute in the safe and efficient use of small arms; and to promote sportsmanship and wise use of natural and renewable wildlife resources.
Information
· Clubs
· Meetings
· News